Introduction
Update - 5th September 2007
A quick stop at Jln Pasar in Pudu, in and out of the many shops, I finally purchased the wireless audio/video sender/receiver (brand AVLINK) for RM320. Think MEYEN ELECTRONIC had the best overall prices in the street. Tested them at home.... works like a charm, streaming the satellite signals to 2nd tv. Would have been best if it came with S-video or component connections.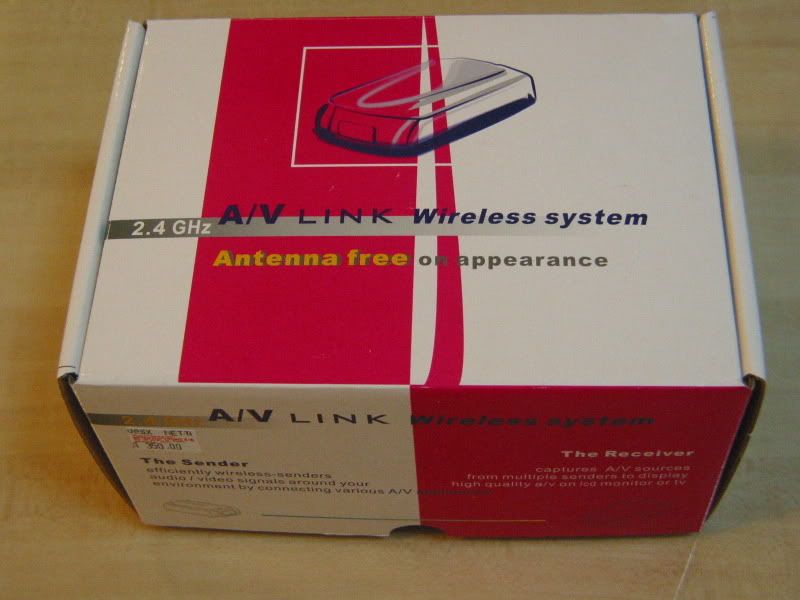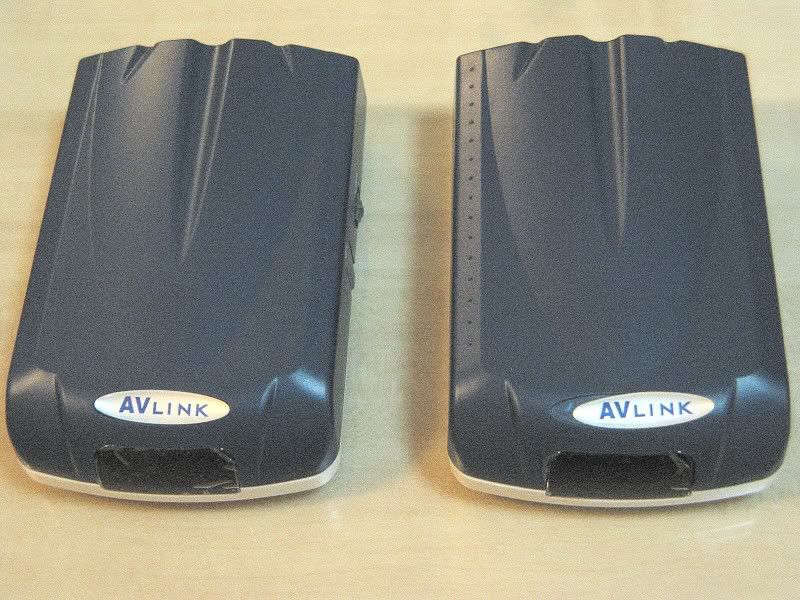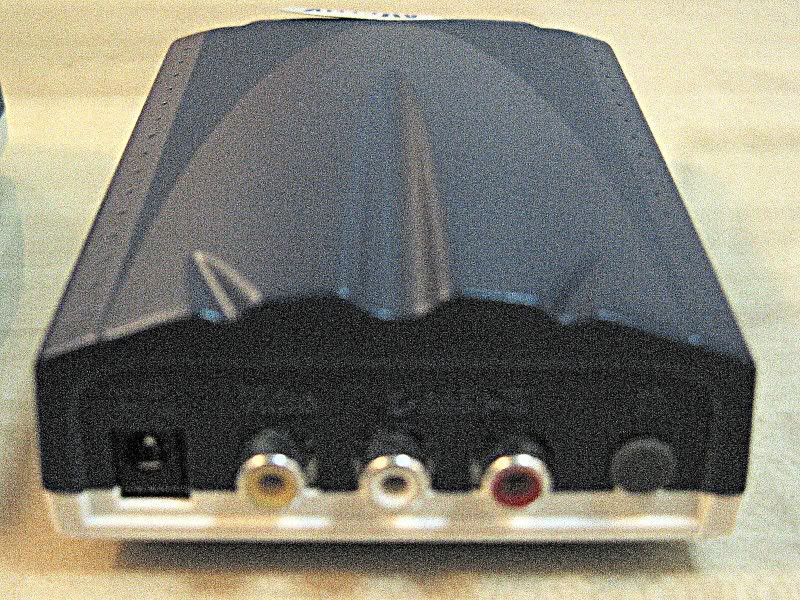 Update - 27th February 2007
Life is short really. So many things to do, so little resources.
So long story short, here are my latest HT purchases :-
1) 42" LG plasma tv 42PX4RV,

Color Temperature Adjustment (# of Modes) Normal/Warm/Cool/User
XD engine New XD Engine
DCDi
Digital Comb Filter 3D
PSM Dynamic/Standard/Mild/User
NR
Progressive Scan 10 bit
SSM SRS TXT/Flat/Music/Movie/Sports/User
Audio Output 15W x 2
AVL / SRS / BBE
Image Sticking ISM, Orbiter, White Wash, Inversion
Intelligent Eye
PIP/DW/POP (2 tuner)
Zoom In Out/ Text 1,500 pages
Favorite Channel/Quick View/Child Lock
Side : AV In 1 / S-Video In 1
RS-232C 1 (Control, Download)
IR Jack 1
RGB In (D-sub 15pin) 1
PC Audio In 1 (Phone Type)
Component (Y,Pb,Pr) 2 (480i/480p/720p/1080i)
RF In 1 / AV Out 1 / HDMI 1 / AV In 1 / S-Video In 1
Size 42" / Aspect Ratio 16:9
Resolution 852x480
Brightness 1500 cd/m2
Contrast Ratio 10,000:1 (Film filter)
View Angle Free
Input Signal NTSC/PAL/SECAM,HD,VGA~SXGA
2) Oppo970 dvd player (http://www.oppodigital.com/dv970hd/dv970hd.html)

HD Up-Conversion to 720p/1080i
SACD, DVD-Video/Audio and Much More
HDMI Output, HDMI Cable Included
480i over HDMI
DivX Certified
USB & Card Reader


3) Ceiling mount for projector
See new HT room pics below. Finally decided to hang it up (was on tripod too long), now the room seems more spacious with the tripod gone out of the way. However, ceiling mount means less flexibility to adjust the image output size

4) Pioneer HTZ353DVD (http://www.pioneer.com.sg/storefront/ProductDetail/ProductDetail_3Spot.asp?ProductId=366&CatId=64,8,13)

5-SPEAKER SYSTEM WITH 3-SPOT FRONT SURROUND SPEAKERS, MCACC, PMPO 7500W
Features
-RMS 600W
-DVD/DVD-R/DVD-RW/VCD/SVCD/CD/CD-R/CD-RW playback
-DTS / Dolby Digital / Dolby Pro Logic II
-Front Surround Mode
-DivX® playback
-MP3, WMA, MPEG-4 AAC playback
-JPEG Photo Viewer
-Photo + Music Mix
-GigaByte Music (DVD data disc playback)
-USB terminal
-Progressive Scan (PAL/NTSC)
-4 satellite speakers, center speaker and subwoofer
-Multi-Channel Acoustic Calibration System (MCACC)
MCACC makes it little more than a one-touch operation to create an ideal surround sound listening environment. Just place the supplied microphone at your listening position and push the MCACC setup button on the remote control. The system detects speakers and measures the sound field, and then automatically compensates for uneven speaker distance. Frequency response and sound pressure levels. You enjoy a smoother, more even sound field thanks to electronically equalized speaker distance, timbre and sound pressure levels, for even greater satisfaction.
-3-spot Front Surround
Pioneer's unique 3-spot Front Surround delivers the power and realism of surround sound without the need to place speakers behind your listening position. Innovative design and engineering lets you place the surround speakers neatly on top of the front speakers, then the Pioneer-developed front surround system with ''Direct-Diffuse'' technology reflects the surround sound from the walls and ceiling to envelope you in a realistic sound fields.
-Sound Retriever
MP3/WMA/MPEG-4 AAC compressed music files are a great way to get more music onto a CD-ROM or portable digital audio player, but compressing sound files compromises the audio quality, even though you may not have noticed it. Pioneer's new Sound Retriever is the answer. Advanced DSP techniques allow Sound Retriever to synthesize and restore the parts of music deleted in the compression process. The result is CD quality sound with all the power and life brought back to your favourite music.
-PHOTO + MUSIC MIX
There is a new way to share your digital photos with friends. It's Pioneer's PHOTO + MUSIC MIX. Now you can enjoy JPEG slide shows on your home theatre system along with a musical accompaniment. All you do is to copy your JPEG photos and the music you want to a USB memory device. Then you simply plug it into the handy front panel USB connector for a whole new style of multimedia entertainment.
-GigaByte Music (DVD Data Disc Playback)
Now you can enjoy all the music on your PC in your living room thanks to Pioneer's GigaByte Music System. Simply burn your music collection to DVD data discs for easy, instant playback on your Pioneer home theatre system. Now there's no need for troublesome swapping of CDs because your Pioneer system becomes a jukebox with over 1,000 songs available.

Current Hometheater room
Left view
Front view
Right view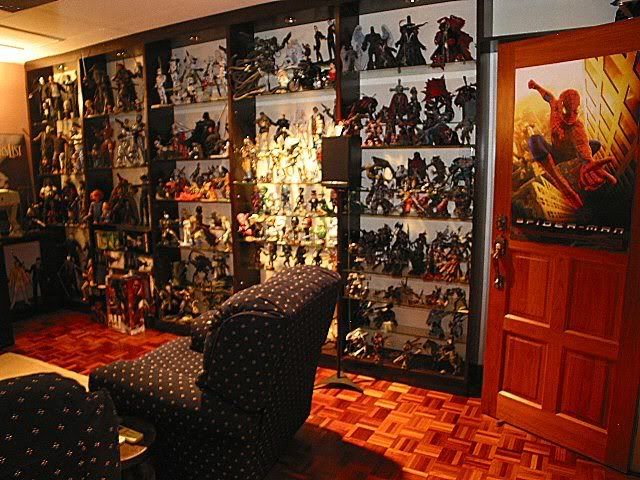 Living room with the plasma and simple Pioneer HTIB
Background and history
My favorite topic and past-time. I could spend hours and hours on demos and internet research, in regards to this topic. And it still ain't enuff. It's an addiction.
Where do I begin... let's see.
I guess it all started when I was young and was always with my much older cousin. With him, I got a taste of sounds and visuals from the movies at the cinemas to his simple car audio system. Without him, I would never have been more into music or movies. I guess my experience could be the same for all kids... going to the movies is a joy (once upon a time for me)... the smell of snacks/tidbits, the rush and built up of excitement just before the lights dimmed and the movie/commercial/trailer starts, the feeling of grandeur where hundreds of people are sharing the same room for a solid 2 hours, ..... everything! I skip tuition classes just to watch movies alone.... yes, I'm not good. Dun blame me... the chance to watch movies is not easy to come by then... watching at the cinemas with the family was not impromptu... it had to be planned and not easy to come by. I did not have the financial and personal freedom to watch alone, with permission .... so there.
Well, years ahead... I still remember my first THX movie in Melbourne (Village cinema on Bourke St. to be exact). The THX classic trailer blew me away .... it was my first real experience of pure audio-visual (AV) sweetness. Till today, the memory sticks. I wanted to stand up in the cinema and shout WOW then.... it was that great!!! I just looked to my neighbours (no one was there then... it was a work day), cringed my face and went YEEEESSSSS!!! Well, I knew that was the beginning.
Fast forward few years later (after many novice-level home movies watching... VHS then), I took the big plunge into the world of HOMETHEATER. Cost me in total of $2400 (Singapore dollars). Forget about the VCD stereo hifi players or the stereo VHS players prior to that and the countless pouring of money out to buy VCD/VHS of my favorite movies, this was the mark ... the milestone of my hobby.... the one that took me beyond the average joe's lifestyle (not everyone I know has one). This set was defined as a 5.1 dolby digital DVD hometheater set (a mouthful). No big deal... i know. But c'mon.... from a measly stereo of VHS/VCD to this one... u can bet a quantum leap in AV sweetness. Life would never be the same.
Well, fast forward to today, what's changed? Nothing really except for additional money-splashing on slight upgrades of equipment and countless DVD movies. Of course, knowledge-wise, more the wiser, I think? Hang on.... what am I saying. There IS a difference. I've got my own dedicated hometheater experience in my own home now. What's that, u might ask? Well, I can only describe it by listing out my full list of equipment here and referring to the snapshot of the room below it:-
1) Panasonic progressive DVD player
2) Yamaha 6.1 amplifier
3) Panasonic LCD projector
4) 100' projector screen
5) Sony main speakers
6) Klipsch center front speaker
7) Mordaunt Short rear speakers
8) IDEA center rear speaker
9) 2 recliner single-chairs fitted with bass shakers
10) Yamaha 5.1 amplifier to drive the bass shakers
There.... that's about the nutshell of my hometheater experience of today.... 14 years ahead of my first joy of AV orgasm in Australia. Also check out my
dvd collections
and
movie memorabilia
.
Latest updates (year 2005)
Major shelving was done to the room to accomodate my new toy hobby, dvd collection and hifi equipment. Overall, it creates a more cozy environment and more complete feel, instead of gaps here and there. Pics below are in a mess. Better pics will come soon.
Latest updates in 2004-05-14
Added some movie memorabilia (posters, action figures, plaque) and a pair of comfortable recliners. A 25w bass shaker to each recliner as shown, hooked up to my first DD5.1 receiver (recently revived from state of lightning oblivion) and voila as good as gold class standard.
Bottom of recliner. Additional wooden plank, unprofessionally sawed to an inverted T shape to fit the stretcheable frame of the recliners
The new look of 2004...
Different perspectives left, back and right of room.....
With lights out, only the LCDs are showing....
My purchases and lessons learned
As for me, I basically dived into the technical/hometheater resources available on the net, magazines, newsgroups, forums, you name it. I had to understand what I was getting into. I had to make sure that technology will not surpass my purchases not for another maybe 5-10 years.
I walked, travelled and pissed off some salespeople due to the depth and curiosity of my enquiries. I've listened to demos and have tried to stress-test most of them, adding to more salespeople unhappiness. In the end, I focused on my needs, ... I needed a system which is theatrically bassy, powerful (able to handle ear-wrecking levels) and sharp enough clarity. Listening to music will be second priority ....anyway my kind of music are pacy ones, thus needing the same quality of sound ...bassy. Ended up getting the following startup combinations, for almost A$3500, factoring in the misc.stuff eg. monster cables, speaker stands, banana plugs. :<
Kenwood DV-5010 DVD player(built-in Dolby Digital and DTS ready)

My first DVD player. I was told it was one of the highest grade of them all, apart from another higher-price model (also from Kenwood) which I found out later that there's no such thing as grade. I'll cover that later, under my conclusion of my purchase, below.


Pioneer DV-626D DVD player (built-in Dolby Digital and DTS decoder !!!
- the only one in the market with this capability a long time ago)



My first DVD player has been acting strangely recently ... reacting badly to my new DVDs from US ie. pixelations, skipping tracks, lock-ups, etc.. Getting too sensitive or maybe the new DVD programmings are not able to be translated/understood by older generation players. So anyway, I got myself this baby which seems to blow every model on the market at the moment, in terms of error correction... it has some buffering technology which can reduce pixelations, skipping, lock-ups, etc.
SPECS
* Interactive GUI on-screen display
* Built-in Dolby Digital (AC-3) decoder with output configuration output terminals for bass management
* 6-channel output for multi-channel format sound reproduction
* Twin focus pick-up
* VCD (ver. 2.0) compatible
* CD Text Display capability
* Optical and coaxial digital output terminals for Digital (AC-3) and DTS
* 10-bit video D/A
* 96kHz sampling 24-bit D/A converter
* Core Ring noise reduction system
* OCL (output capacitor less) video buffer amp
* Virtual surround for multi-channel sound with two front speakers
* Single S-video output and 2 composite video output
.PIONEER DV-626D

DVD / VCD / CD / CD-R/ CD-RW PlaybackComponent Video Output
Built in Dolby Digital and dts Decoders with 6 channel output
Trick Play Processor
Advanced Digital Video Noise Reduction with Gamma Correction
Performance Features
New PVC Video Quality Enhancer VQE4 chip
Virtual Dolby Digital with TruSurround
New Graphical User Interface
New Quick Start
Advanced digital noise reduction withTrue film noise reduction that recognizes film sources based on a frame recurrent algorithm.
Precise motion detection for adaptive and optimum NR control
All Field Display of Slow Step Trick Play Processor
High quality video encoder with picture parameter control
High quality sharpness control with two dimensional edge control that processes in both horizontal and vertical domains
Level-adaptive enhancement with high quality edge enhancement
New Joystick and Jog Dial Remote with illumination.
One Hand Operation
Pioneer Exclusive Design
Easy operation with new GUI
10 Bit Video Processing re-quantizes 8 bit video data to 10 bit video data prior to D/A conversion process
10 Bit Video D/A Converter converts 10 bit video data into equivalent analog signal with minimum conversion error
24 bit resolution Audio D/A Converter with 96kHz sampling frequency
Audio Signal to Noise Ratio: 000 dB
Video Signal to Noise Ratio: 00 dB (DVD)
Frequency Response: 4 Hz to 22kHz (fs: 48 kHz) (DVD), 4 Hz to 44kHz (fs: 96 kHz) (DVD), 4 Hz to 20kHz (CD)
Convenience Features
Condition Memory for DVD recalls set-up conditions such as Language, Subtitle, Aspect Ratio and Mode for up to 15 discs
Last Memory for DVD recalls last scene played and set-up conditions for 5 DVDs
Graphic User Interface
Heads Up Full Function Remote Control
Output Terminals
Component Video Output
AC-3 Bit Stream / PCM Optical Output
AC-3 Bit Stream / PCM Coaxial Output
PCM Coaxial Output
Analog Audio Output x 2
S Video Output x 2
Composite Video Output x 2
Warranty
1 Year Parts and Labor


Yamaha RX-V795 receiver/ amplifier (built-in Dolby Digital)

I've used a Yamaha before and I always have faith in it and it's user-friendly. It had enough power 100W x 5 and gave me flexible control over sound manipulation. You'll only know this upon using a few receivers. I've tried operating brands like Sherwood Newcastle, KEF, NAD, Sony, Harman Kardon, Denon, etc..


Pioneer floor-standing main speakers

The Pioneer speakers are bassy and powerful. With them, I don't even need the sub, but then again, with the sub, they can work the higher bass and midrange 'cos my Yamaha receiver can distribute the lower bass to the sub and the leftover higher bass and midrange frequencies to the main speakers.
PIONEER S-HF9
Linear Power 'Kazze' Speakers
200W Max.
2 x 22 cm cone woofers
7.7 cm cone mid-range
Magnetically shielded for A/V use
2.5 cm cone tweeter
Binding posts


IDEA center speaker

The center speaker was sharp and crisp. I chose this over another model (can't remember which) which was a little too sharp and unpleasant to my ears. The brand wasn't a concern to me, as it is not too big a difference anyway, considering it is used for vocal/speech.
Updates (May 2003) This speaker has been repositioned to be my rear center speaker. Finally, my setup is 6.1 .... thanks to my new Yamaha amp.


Mordaunt Short surround speakers

The surround speakers are great ...they handle bass very well considering their bookshelf size and deliver sharp enough sound for surround clarity. It falls under the category of power speakers, I might add, so that's a psychological assurance that they won't blow-out at loud viewings.
MORDAUNT SHORT (PEARL EDITION) MS-10i
The best just got better! The addition of a new bi-wired crossover, lower cabinet tuning and a new MCS cone and surround material make this a worthy celebration of our 30th Anniversary.
Featuring a DVP (Dual Value Parallel) high frequency filter, first used on the MS10i Classic, the treble performance of the MS10i Pearl is refined and detailed. Lower cabinet tuning maximises the amount of bass available from such a small cabinet. As What Hi-Fi? said in their first review of this speaker, "There's better low end on offer, both in quantity and quality: whether with the rumbling synthesized bass lines on he who was Prince's Emancipation set or the bite of orchestral double basses, the Pearls go beyond the thudding of some price-competitive designs to bring out the character of the instrument."
This highly tuned version of the MS10i will reap the rewards of investment in partnering equipment. We're sure that its persuasive sound will convince you that the effort is worth it.
SPECIFICATION
Sensitivity 88dB for 1 Watt input
Frequency Response 59Hz - 20kHz
Impedance 6 ohm nominal
Amplifier Compatibility for use with amplifiers rated 15 - 60 Watts RMS
Peak Power Handling 120 Watts
Drive Units 130mm MCS technology bass-mid unit with MCS Technology, 25mm anodised aluminium gold dome tweeter with liquid cooling
Filter Network Minimalist hard-wired circuit using audiophile grade components
Cabinet Braced high density particle board with injection moulded, mica loaded resin front baffle
Finish Black Ash or Rosewood
Grille Minimum diffraction plug on grilles wih acoustically transparent cloth
Connections
Gold-plated, five-way binding posts
Operating Position
Designed for optimum performance when sited 7.5 to 25cm from a rear wall
Dimensions
Height 305mm (12 inches)
Width 185mm (7.3 inches)
Depth 212mm (8.3 inches)
Internal Volume 9 litres (0.32ft³)
Weight 4.3 kg per single speaker


Sony sub-woofer

As for the sub, I listened to Energy and Mirage ones, before deciding on the Sony. The former ones were powerful but I found them too pumpy (best suited for discos) whereas the Sony was more cinematic and movie-like. The bass is more subtle and soothing-like, like in the movies! As for power, it is good enough for at least a 25x 25 room. Anyway, LFE (low frequency bass) from the sub can travel miraculously to almost anywhere.
SA-W505
20cm Woofer x 2
Advanced Super Accoustically Loaded Woofer Enclosure
Magnetically Shielded
Rated Power Output: 140W @ 9% THD
Frequency Range: 20Hz - 150Hz
Variable High Cut Frequency
High Cut Frequency Range: 50Hz - 150Hz
Input: Line / Speaker Level
Dimensions (W x H x D): 255 x 380 x 520mm
Weight: 19.0 Kg


Now after a year or two, what would I change if you ask me so. Nothing except maybe the DVD player. Based on the 100 over DVDs purchased, I came to a conclusion that my player is an extra sensitive model. Some discs I've encountered problems (eg. pixelation, sound dropout, layer change skips, etc) worked fine on other players eg. Pioneer and Sony. However, upon exchanging the discs, they work fine on my player, meaning that my player requires almost 100% perfection in order to play fine. Some of the problematic titles are the infamous Matrix, LA Confidential and Man in the Iron Mask. There's a neverending list of problems frequently reported by users in the newsgroups and forums. It is inconclusive where the problem lies. Unconfirmed feedbacks blame it on the discs (physically flawed or bad programming), multi-region capability or sensitivity of the players.
Year 2002 - the year I made another quantum leap. Met an old uni-mate and he too is into hometheater. After much introduction, discussion and research, I got myself a LCD projector, a progressive dvd player and a bigger horn-tweeter center speaker. Ouch... burnt a hole in my bank. Thought I would be satisfied with my first hometheater set but was wrong ... technology is fast and getting cheaper. Never knew I could afford having a cinema-size screen in my living room till now. Used to be costing almost USD10,000 for a projector unit but now the same can be achieved with the cheaper LCD units which cost around USD2,000.
Panasonic AE300 LCD Projector

Finally, a cineplex in my very own home. No more small screens and wishful thinking ...finally splashed myself into this realm of hometheater vision. This beauty is an underestimated monster ... size and appearance is no match for the monster CRTs, but man, wait till you watch your favorite DVDs from it..... <you think that's air you are breathing...hmmm> Have already clocked more than 200 hours!!! Have done comparisons with Sony and Sanyo... this one's for me.

Panasonic PT-L300U Projector Specifications

MSRP (USD) : $ 2,799
Brightness (Lumens) : 800 ANSI
Contrast:
Full On/Off: 800:1
Weight: 6.4 lbs.
Size (inches) (HxWxD) : 3.3 x 11.0 x 10.0
Throw Dist (feet) : 3.9 - 24.3
Image Size (inches) : 40.0 - 200.0
Lens:
Focus: Manual
Zoom: Manual
Optional Lenses: No
Digital Zoom: Yes
Keystone Correction: Digital H+V
Compatibility:
HDTV: 1080i,720p
EDTV/480p: Yes
SDTV/480i: Yes
Component Video: Yes
Video: Yes
Digital Input: DVI-D
Personal Computers: Yes
Networking:
Wired: No
Wireless: No
Warranty: 1 Year
Lamp:
Type: 120W UHM
Life: 2000 hours
Quantity: 1
Display:
Type: 0.7" PolySi LCD (3)
Native : 960x540 Pixels
Aspect Ratio: 16:9
Performance:
H-Sync Range: 30.0 - 70.0kHz
V-Sync Range: 50 - 87Hz
Speakers: 2.0W Mono
Max Power: 180W
Voltage: 100V - 240V
Audible Noise: 28.0 dB


Panasonic's RP-82 Progressive Scan Region Free DVD Player

The latest DVD player and hopefully last. Got this baby 'cos I needed a progressive scan output for my new projector, for best video results component output for best video connection (better than S-video and yellow composite analog). It's reviewed as the best player with no video anamolies (refer to this avsforum thread for more details). It refers to Progressive Scan Shooutout #3, which compares all brands of players technically.
PANASONIC RP-82
The Panasonic RP-82 DVD player key features include:
Plays Regions 1,2,3,4,5,6 Region discs
Progressive Scan
MacroVision Free
DVD Recorder Friendly (With Panasonic DVD Recorders)
Hardware Chip Modification
built-in Dolby Digital/DTS decoding with 5.1-channel output
Plays REA and RCE Discs
plays DVD-Video and DVD-Audio discs, CDs, audio CD-Rs & CD-RWs, and MP3 & WMA CDs
54MHz/10-bit video D/A converter
selectable interlaced/progressive-scan component video output
(progressive scan requires a compatible TV)
de-interlacer with 3-2 pulldown processing
Hi Speed Scan (up to 200X)
4:3 TV Zoom
Advanced Virtual Surround Sound for enhanced 2-speaker sound
Dialogue Enhancer
video black level control
optical and coaxial digital outputs for Dolby Digital/DTS/PCM (96kHz/24-bit-capable)
1 set of A/V outputs (composite video, S-video, and 480i/480p component video)
subwoofer output
192kHz/24-bit audio D/A converter
audio signal-to-noise ratio 115 dB
16-7/8"W x 2-3/8"H x 11-3/4"D
warranty: 1 year parts, 90 days labor


Yamaha RX-V740 receiver/amplifier (DD/EX, DTS/ES)

Did lots of comparisons (some side by side) eg. Marantz, Denon, etc. but eventually came back to old faithful Yammy. Maybe it's my current speaker/cable/room acoustic setup .... but Yammy is still the best for me. All frequencies are not processed/hidden away ... it's 'in your face' kind of performance. Some may think Yammies are too bright or harsh or forceful or noisy .... but to me, I think it's natural ... no sweetening or sugar on top. It's what the source is meant to be heard. If I want sweetening, I'd just fiddle with the settings eg. bass management, treble, DSP, room/speaker size, liveness, etc. Too powerful/noisy?.... maybe I'd switch it from max. to standard dynamic range. Too bright... I'd switch to warmer cables/speakers or increase the bass management to hide the high frequencies or increase the speaker sizes from small to large. The possibilities go on ... I'm very happy with the added DVD formats it supports.... kudos to DTS/ES and DD EX/matrix ... now I've more excuses to playback my old DVDs... a whole new experience by itself
Yamaha RX-V740
Digital Home Theater Receiver RX-V740
Superior Technology and Design for Flawless
Performance and Comprehensive System Control.
High power 6-channel discrete amplifier configuration (130W x 6 Max)
Digital ToP-ART (Total Purity Audio Reproduction Technology)
High Current Amplification for high sound quality
Easy setup and operation
On-Screen Display and LCD remote control unit
Compatibility with latest movie sound formats including Dolby Digital EX, Dolby Pro Logic II, DTS-ES Discrete 6.1, and DTS Neo:6
Powerful 32-bit Yamaha LSI (YSS-938) for CINEMA DSP processing
24 surround programs (44 variations) with SILENT CINEMA and Night Listening mode
Dolby Digital EX, Dolby Pro-Logic 2
DTS-ES 6.1 Discrete and DTS NEO
24 Surround Programmes
32-bit YSS-938 Yamaha DSP chip
96kHz/24bit DACs on all channels
High Dynamic Power, Low-Impedance Drive Capability
Front Panel Video Aux Input Terminal with optical input and S-video
SILENT CINEMA for Headphone Virtual Surround
6-Channel External Decoder Input Terminals for Other Future Formats
Subwoofer Output with Low-Pass Filter
Component Video Input Terminals (assignable)
10—100,000 Hz Frequency Response for SACD and DVD-Audio
2-Way 4mm Speaker Terminals for all channels
Speaker A/B Selector
Sleep Timer
RDS (Radio Data System)
40-Station AM/FM Random Access Preset Tuning
Auto Preset Tuning (FM Station Memory and Editing)
Video Conversion (Composite To S-Video, Monitor out)
On Screen Display
Available in Black or Titanium finishes
Specifications for the Yamaha RXV740
Surround Decoding and DSP Processing
Yamaha 32-bit YSS-938 LSI
Surround Programme :24 programmes
Min. RMS Output Power (6 ohms, 20-20,000 Hz)6x90W (0.06% THD)
Input sensitivity / Input impedance : 150mV / 47k
Damping Factor (8 ohms, 20–20,000 Hz) 100 (main ch, speaker A)
Output voltage / Output impedance :
REC OUT 150mV / 1.2k?
PRE OUT 2.4v / 1.2k?
Sub woofer (MAIN and SP: SMALL) 4v / 1.2k? 0.06% (20 - 20kHz and 45w/8?)
Frequency Response :10—100,000 Hz +0/–3 dB
Signal-to-Noise Ratio (CD) : 100 dB (250 mV)
Tone control quality
Bass: Variable width ± 10dB, 50Hz, Turn over frequency 350Hz
Treble: Variable width ±10dB, 20kHz. Turn over frequency 3.5kHz
Power Consumption
270w (0.8w Standby)
Dimensions
Width 435mm
Height 171mm
Depth 390 mm
Weight 13 kg


Klipsch RC3 Center Speaker

After many considerations and demos (eg. B&W, Tannoy, Polk, etc.), I've chosen this speaker as my new and powerful center speaker. I needed this for more bandwidth and power to cope with the front soundfields. Many have commented that this range/brand is bright and not used to the horn tweeter kind of sound. But to me, it is best suited for my current setup. It manages to hold up to a huge range of frequencies .. low bass as well as the highs. Matches well with my mix-matched speakers. Oh ... for center demos, pull out/disable all other speaker connections and play Metallica-Cunning Stunts..... cool and spooky!!!
KLIPSCH RC3 CENTER SPEAKER
Description:Model RC3 400W 8Ohm Center
Manufacturer:Klipsch
Detailed Specifications
Product Family:Reference
Product Line Series Model:RC-3
Case Pack Quantity:1
Color of Speaker(s):Black
Depth (Main):9 in
General Features:
Magnetic Shielding
Height (Main):7.9 in
Manufacturer Sku:RC-3
Type of Speaker(s):Center Satellite
Vendor:K13
Width (Main):22.9 in
Maximum Frequency Response:20 kHz
Minimum Frequency Response:60 Hz
Maximum Input Power Rating:400 W
Minimum Input Power Rating:150 W
Maximum Nominal Impedance:8 Ohms
SKU:RC3


My conclusion and how to buy a hometheater set
Firstly, ask yourself what is your budget. Then decide which will be your priority listening ... movies or music. Either one is different from the other due to different range of frequencies needed. Of course, there are speakers with such broad range of sound but will tend to triple your costs. So, decide.
Then, buy the DVD's or CD's you will eventually get which you love and will be your reference sound. The minimum requirement for a movie sound format is Dolby Digital and nothing less. DTS is available too, but more appreciated for music, considering not many such discs are produced anyway. What is Dolby Digital or DTS format? To find out, pay attention to the trailers before each movie of any cinema. There's not much difference to the sound quality, is there? Don't confuse yourself with THX and its trailers as it is not a sound format. It is basically quality assurance, to provide viewers with a reference/standard for sound and picture. Treat it like ISO standards.
Listen to demos from different models and brands. The good vendors are the ones who are obliging to set up or interchange between their best models/brands based on your needs. Otherwise, don't bother, these people are lazy and don't deserve your money. They don't realise that if
they set it up right, disinterested listeners would eventually turn into keen buyers. Ask them to play your selected discs. The reason is some vendors are conservative and will not dare test their speakers on loud movies. Avoid these people too...if they are not confident, how will you? I tested mine with movies like Godzilla, Tomorrow Never Dies and Lost in Space! Every frequency and volume was tested, trust me. Frequency ... if Godzilla is played loud and still not hurt your eyes, super. Volume ... when playing movies softly, the sound must be able to be heard too ie. test the sensitivity of the speakers and the receiver's output driving power.
If the sound is not right from certain speakers, request to change/upgrade that particular speaker till the sound becomes sweet. Don't worry about brands and magazine reviews. As long as the produced sound is to your liking, get it. Many forget about their priorities when listening to demos. Take for example, BOSE. Their demos are set up professionally, but in a way 'deceives' customers. Firstly, their demo rooms if you notice, are acoustically built to achieve the best combination of sound absorption and the least distortion, unlike the conventional living room. Most are surprised when their acoustics or movies sound different than what they heard in the showroom. Secondly, their tests are using clarity music. Test it with rock or pop and the results will be different. Test it with an action movie and it sounds flat. Yes, Bose has clarity and good surround (due to cube pairs at every corner of the room), but is that what you want again?
Have fun. I had and still have.
Specs:-
YAMAHA RX-V793AUDIO SECTION Power, Min. RMS Output power/ch., 8 ohms
Main = 20 Hz - 20 kHz, 0.04% THD = 80W
Center = 20 Hz - 20 kHz, 0.07% THD = 80W
Rear Effects = 20 - 20 kHz, 0.07% THD = 80W
Dynamic Power Per Channel 8/6/4/2 ohms = 100/125/150/175W
Damping Factor 20 Hz - 20 kHz, 8 ohms = 200
Frequency Response 20 Hz - 20 kHz = +/-0.5 dB (CD)
Total Harmonic Distortion (20 Hz - 20 kHz)
CD = 0.025% (40W) Phono = 0.01% (1V) Signal-to-Noise Ratio, IHF-A Network CD = 96 dB Phono = 86 dB TUNER SECTION FM 50 dB Quieting Sensitivity, IHF, 75 ohms Mono = 1.55 uV (15.1 dBf) Stereo = 21 uV (37.7 dBf) FM Alternative Channel Selectivity, IHF 85 dB FM Signal-to-Noise Ratio Mono = 80 dB Stereo = 75 dB Harmonic Distortion Mono = 0.1% Stereo = 0.2% Frequency Response 20 Hz - 15 kHz +/-1.5 dB AM Usable Sensitivity 100 uV/m AM Selectivity 32 dB
Dimensions (W * H * D) (435 * 151 * 381mm) (17-1/8" * 5-15/16" * 15") Weight 12.9 kg / 28.6 lbs.
5-CHANNEL HOME THEATER RECEIVER
The RX-V793 is a 5-channel receiver providing the finest performance and processing available for music and video sound. Yamaha's Digital Sound Field Processing, Cinema DSP, and Tri-Field Processing are all included as are Dolby Surround Pro Logic and Dolby Digital processing.
DISCRETE POWER TRANSISTORS
Discrete power transistors rather than IC chips are used in the amplifier section to provide the cleanest sound possible. The amp delivers 80 watts each to the five channels.
BUILT-IN DOLBY DIGITAL*
The most advanced and realistic encoded surround sound for movies. The new Dolby Digital system is a fully discrete system providing six channels of sound. Five are full-frequency channels, and the sixth is a low frequency effects channel.
NEW YAMAHA-DESIGNED IC CHIPS*
Yamaha has designed and employed single function IC chips, called ASICs -- Application Specific Intergrated Circuits -- for the RX-V793. ASICs are more efficient than multi-function chips and provide the most accurate decoding possible. Yamaha's YSS-243 is an ASIC whose single function is decoding Dolby Digital.
TRI-FIELD PROCESSING*
A second new ASIC, YSS-245, provides Yamaha's exclusive Tri-Field Processing which applies Digital Sound Field Processing technology to Dolby Digital and creates a true movie theater experience in the home. It develops independent enhanced sound fields for the front signals as well as for left and right surround.
DOLBY PRO LOGIC
Still the most popular format for VCR movie surround sound and superbly handled by the RX-V793
13 DSP/CINEMA DSP PROGRAMS -- INCLUDING 70mm MOVIE THEATER CINEMA DSP*
Yamaha's exclusive Digital Sound Field Processing for music recreates the acoustic personalities of actual concert halls and other venues, such as the Roxy Theater in Los Angeles, Village Gate in New York, Anaheim Stadium, and concert halls and churches in Europe. 35mm and 70mm Cinema DSP multiplies the effects of Dolby Pro Logic and Yamaha DSP to provide the best possible Pro Logic movie theater recreation in your home.
ON-SCREEN DISPLAY WITH SPEAKER TEST MODE
Allows you to easily establish, change, and adjust settings from across the room. The on-screen display gives you a visual readout of the receiver's settings on your TV or monitor screen. The on-screen speaker test mode makes it easier to balance speaker output from your listening position.
PRE-OUTS FOR ALL OTHER CHANNELS INCLUDING SUBWOOFER
The front channels, center channel, rear effects channels and subwoofer all have pre-out connections. This allows you to add outboard amplification and direct subwoofer connection.
DUAL CENTER CHANNEL OUTPUTS
You can easily add a second center channel speaker. This is especially convenient for large-room systems or for those using a big screen or projection TV.
THREE AUDIO AND 4 AUDIO VIDEO INPUTS*
The RX-V793 is a versatile receiver incorporating four sets of audio-only inputs and 5 pairs of A/V inputs. All the video inputs have RCA jacks,with two having S-Video terminals. Includes one set of A/V inputs on the front panel for fast and easy connection.
NEW LEARNING AND PROGRAMMABLE REMOTE CONTROL
The advanced remote control with the RX-V793 has learning capability and can be programmed for up to 13 macros, so it can perform a sequence of functions at the touch of a single button. The keypad is luminescent for easy operation in a dimly lit home theater.
LOW IMPEDANCE DRIVE CAPABILITY AND IMPEDANCE SWITCHING
Yamaha's famed low impedance drive circuitry is included in this receiver so that it can handle virtually all loads and a wide variety of speakers. For further speaker matching, the amplifier can be set for speakers between 4 and 8 ohms.
LINEAR DAMPING FACTOR CIRCUIT
The advantage of full range, 20 Hz - 20 kHz, damping is that it improves the definition and resolution of the sound output throughout the audible frequency range.
BASS EXTENSION CONTROL
Accentuates the bass by adding a 7 dB boost at around 70 Hz.
40-STATION DIRECT ACCESS PRESET TUNING
Up to 40 preset AM and FM stations can be grouped in five groups of eight stations. These groupings make it easy for family members to easily access their favorite stations or to have musical genres, such as all the jazz stations, grouped together.
SLEEP TIMER
Switches unit off, after up to two hours of play in :30 minute increments.
A/B SPEAKER SELECTOR
Allows use of one or both sets of speakers.
BINDING POST SPEAKER TERMINALS
Yamaha's heavy-duty binding post terminals for the main speakers accept banana plugs, spade connectors, and a variety of speaker wire, including heavy gauge cable.
TONE BYPASS SWITCH
Allows bypass of bass and treble, to provide a flat frequency response without readjusting the tone controls.